I don't know about you but as soon as the season switches from Summer to Fall my skin changes right along with it. I wanted to share some new fave skincare items I am loving that are going to be staples this cold season. I focus a lot on moisture and even if you have oily, normal or dry skin these options will work awesome for you. Bonus is that all of these products are BOGO 50% off today with code: TREAT50 so it's a great time to snag some to try or get some gifts for the Holidays. If you are new to skincare and trying to create an easy routine or looking for some pieces to add Colleen Rothschild really makes skincare easy! I love that so many of the products do multiple things so that I can make my skincare quick and simple especially at night when I just want to face plant my pillow. HA!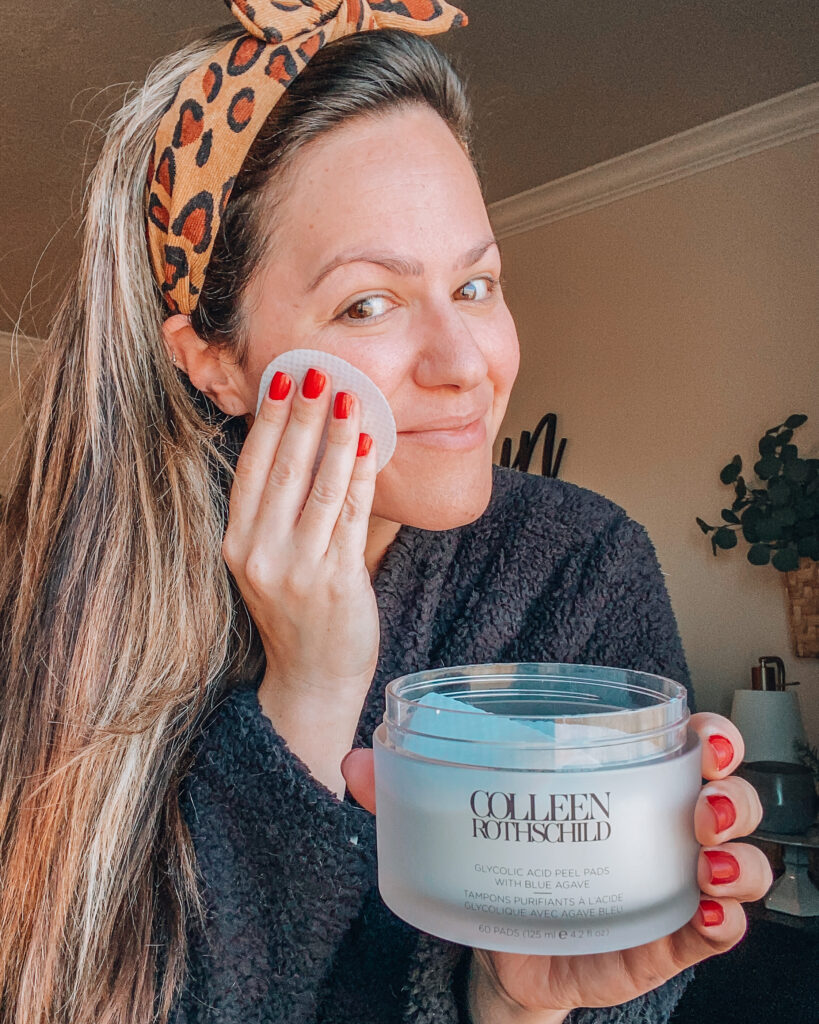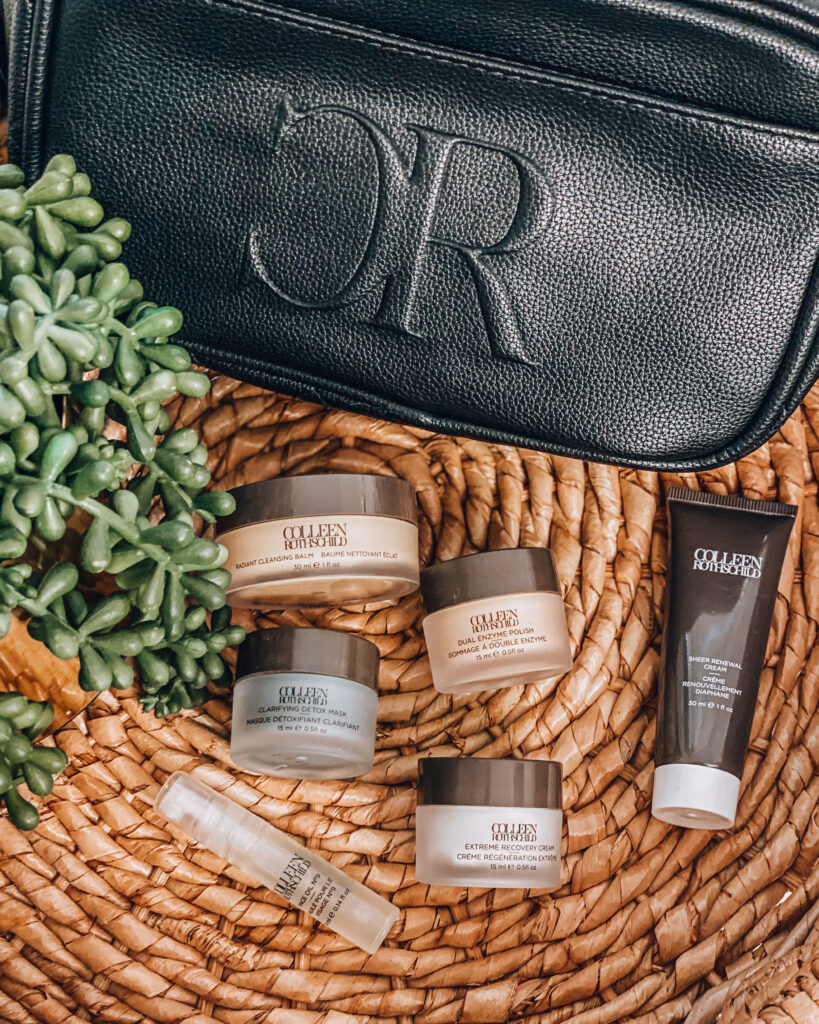 If you are new to a skincare routine I highly recommend this Discovery Kit It has all the essentials to get a good routine started! I also love that this kit makes it easy for me, it comes with a card that will tell you exactly when and how to apply each product for the AM and PM no more guessing games. You get 7 products so you can test them and see which you would like to purchase a full size of down the road. It is such an amazing value and I already snagged one of these for my Mom as a gift.
Radiant Cleansing Balm- I love to use this at night to remove my makeup.
Dual Enzyme Polish: wonderful exfoliating scrub
Clarifying Detox Mask: This mask shrinks up my larger pores and sucks the nasty out
Sheer Renewal Cream: This moistureizer is light enough for daytime use and doesn't leave my skin greasy
Extreme Recovery Cream: Extra moisture for extremely dry skin I love sleeping in this.
Face Oil N°9: Ultra moisturizing oil that I use at night, does not break me out or make my skin greasy
Muslin Cleansing Cloth: Gentle for cleansing
Gorgeous CR Travel Bag: The perfect size for travel and to hold the essentials.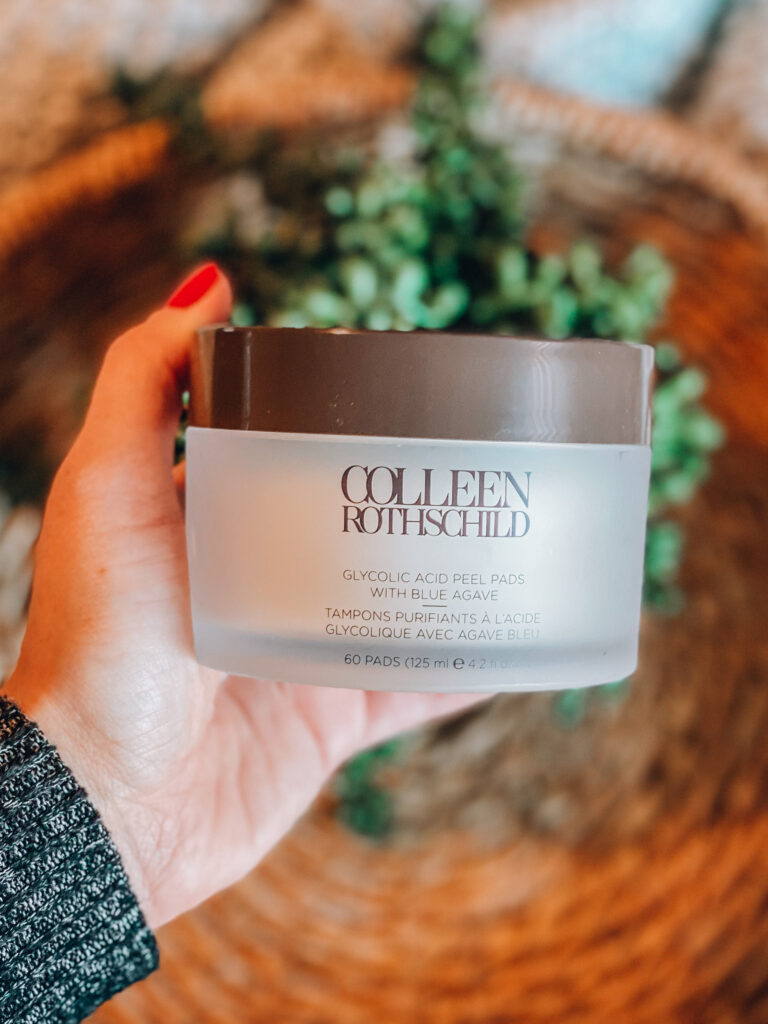 Okay let me talk about a gamechanger for me! I recently started testing out the Glycolic Peel Pads and WOW!!!! I use these after I cleanse in the morning a few times a week and instantly see and feel a difference in my skin. They are gentle and moisturizing but also so good at resurfacing and unclogging my pores. So good this is one of my top fave skin products for sure!
What it does: dissolves oil and pore clogging grime. Targets fine lines, hyperpigmentation and imperfections makes my skin look instantly brighter, feels smoother and looks radiant.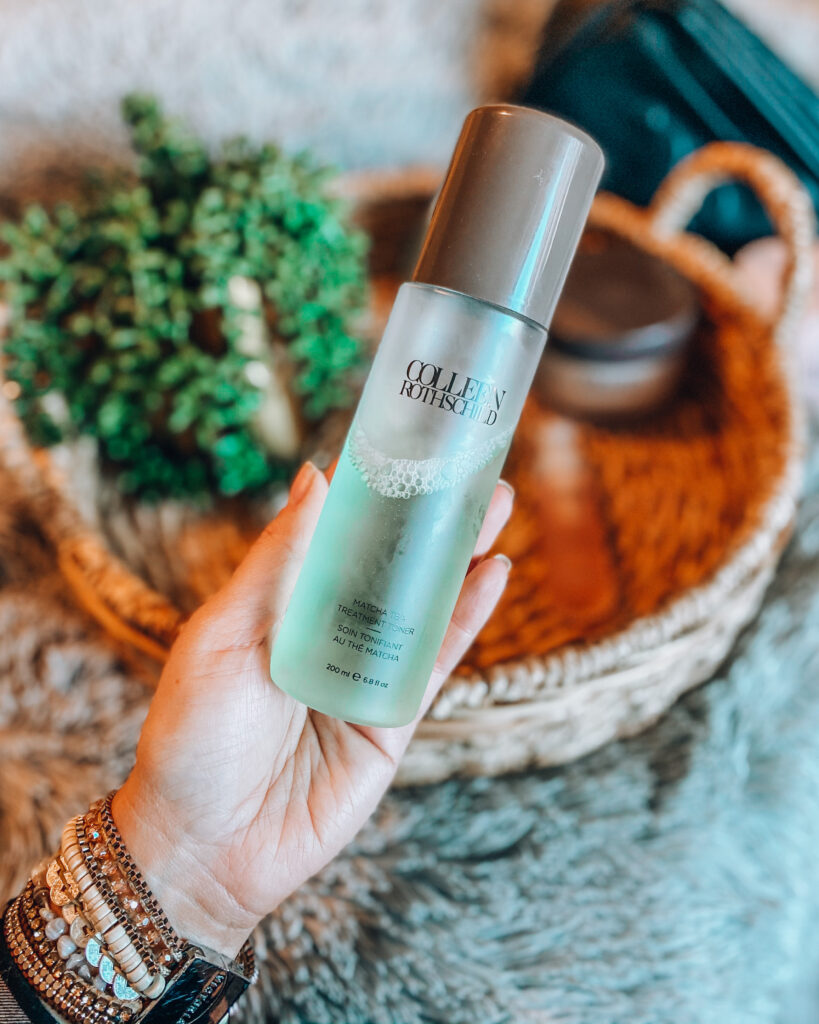 I have a confession I did not use a toner for the first 32 years of my life! I tried some and never understood the hype. I think I didn't use one because I never came across one that was amazing for my skin! The ones I tried always left my skin feeling dry and zapped of moisture. Then I met the Matcha Tea Treatment Toner and my skin is thanking me because of it! It does everything you want a good toner to do; absorb and prevent oils, minimize pores, fight bacteria and balance out your skins PH.
What it does: detoxifies, protects, absorbs excess oil,  minimizes the look of pore, prevents bacteria and breakouts and minimizes the appearance of redness.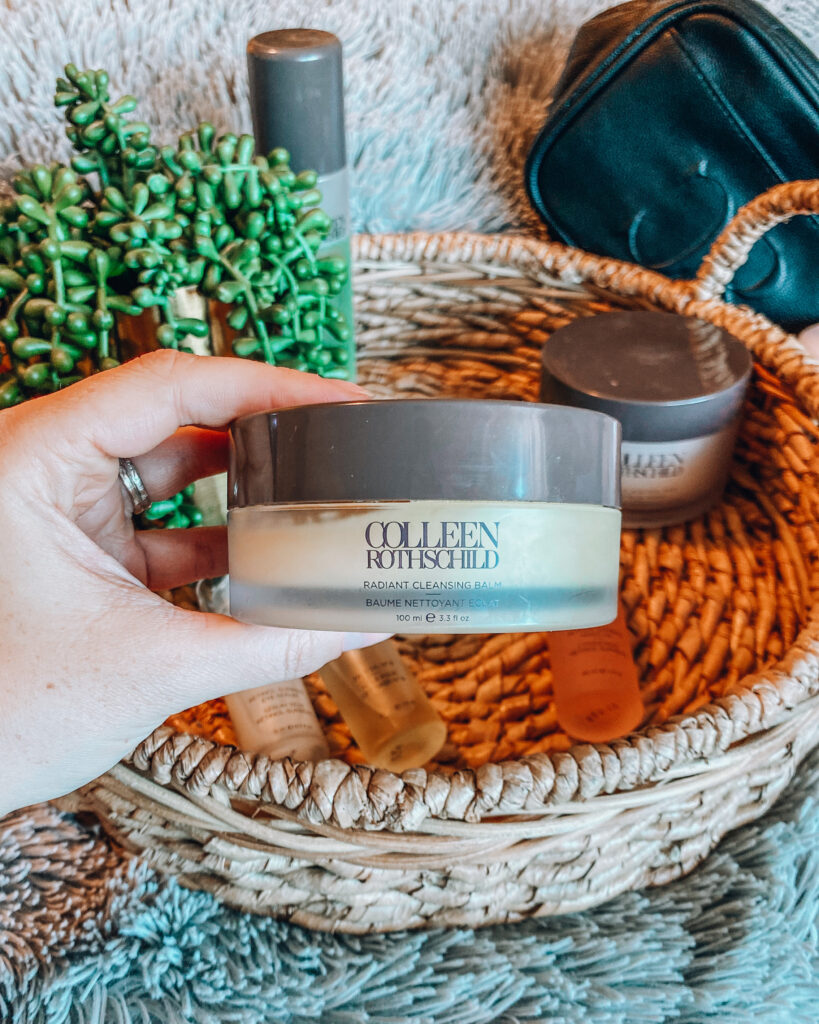 I've talked about this on my Instagram stories a bunch but It needs a home in this post too. If you are looking for a wonderful way to remove makeup and all the gunk that builds up during the day this is IT! The Radiant Cleansing Balm is seriously like a spa experience in a jar! I apply it to my dry face and gently massage it all over. If I have time I love to use the muslin cloth provided to steam over my face like a wonderful facial.
What it does: clears pores while dissolving makeup. Leaving my skin balanced, soft, and glowing.
A few of my other Colleen Rothschild faves that are included in the sale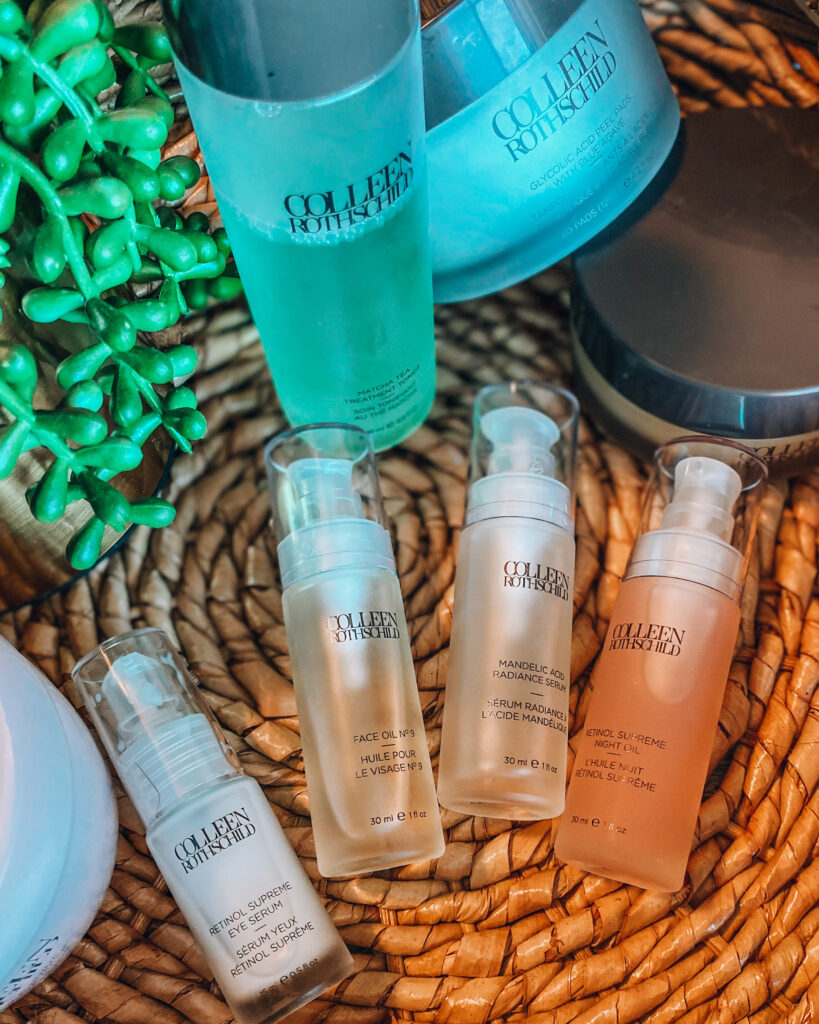 I highly recommend these serums and treatments too, they are gentle yet really work. When I use these in addition my my nighttime skincare I can noticeably see and feel a difference in my skin. They all are for different things so I will just give your the overview of what they are for below and if you are in the market you can pick the one that is best for you.
Retinol Supreme Night Oil: refines skin tone and texture, fights age spots and improves dullness. In the morning, you will wake to find skin that is renewed and radiant. 
The Mandelic Acid Radiance Serum: daily treatment that promotes cellular turnover, which addresses photo-aging, fine lines, acne, dark spots and overall skin texture.
Face Oil N°9: combines nine transformative oils that provide an intense moisture boost, deeply nourish thirsty skin, and leave your complexion radiant after the first application, leaving no greasy residue.
Retinol Supreme Eye Serum:  Boosts skin's natural repair process, provides antioxidant support, improves skin moisture & elasticity and contours & lifts delicate eye area. I use this around my mouth on my smile lines too to help treat and prevent aging in that area too at night.
If you are struggling on where to start I always recommend a good moisturizer and cleanser. Those are the basics for a great routine and the Discovery Kit I mentioned above is a wonderful option to keep it simple and try a few best selling products. Snag that and the Glycolic Acid Peel Pads (my fave) for BOGO 50% off today using code TREAT50 and you will be loving your skin all winter long.
Huge thank you to Colleen Rothschild for sponsoring this post , I've been loving all of the products I've been testing for you!