Wow, can you believe it's already one month into 2023? Time sure flies! I know I usually can't wait for winter to be over, but this year I'm hoping it slows down a bit once spring rolls around. As you may know from my Instagram stories and newsletter, I like to set a specific "word of the year" to focus on instead of making a traditional resolution. This year, my word is intentional – and I can't wait to see how it shapes the next 12 months!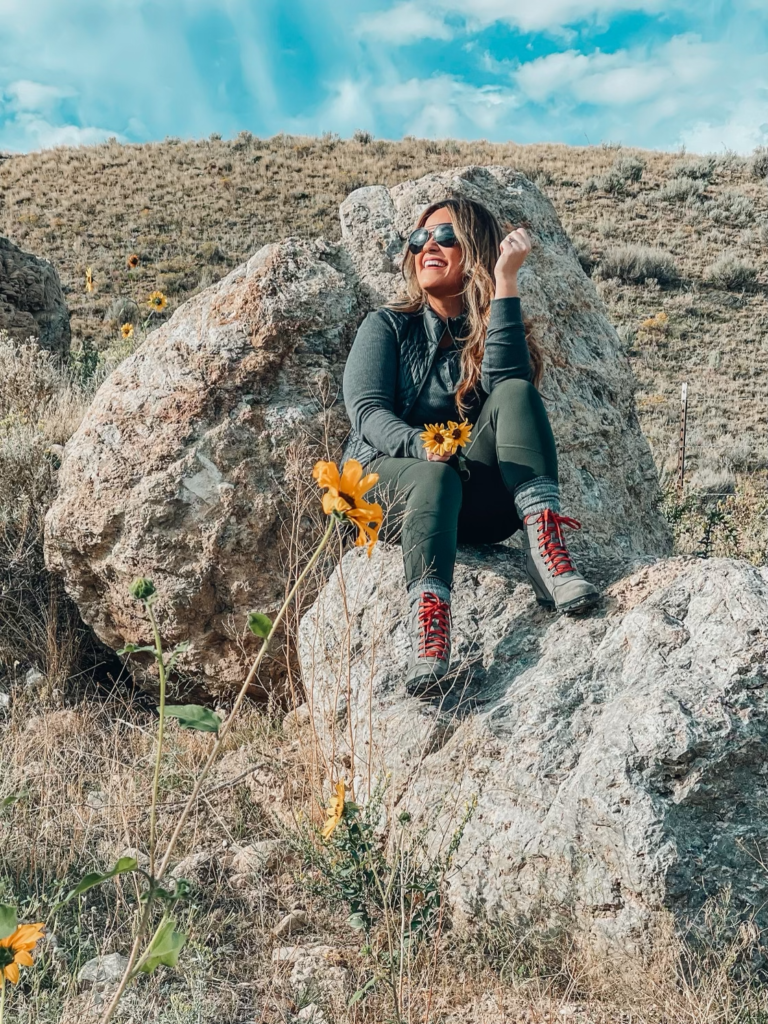 I wanted to share a bit how I am planning to focus on the word intentional this year in all aspects of my life.
Intentional at Home
Focus:
Bringing some organization into my life so I can fully dive into the things that bring me pure joy. It's a win-win situation! I'll be able to easily find what I need and have more time to do the things I love.
Time with my family
Time for being creative
Time for giving back
Time with my friends
Time for my hobbies
How I'm Accomplishing This:
Planning, planning, planning! It's not always been my strong suit, but I'm on a mission to master it. It's a valuable skill! I'm excited to see all the amazing things I'll be able to accomplish once I've got it down.
Going digital with my planning game! My digital planner is always by my side, linked to my trusty phone and tablet. It's the ultimate sidekick, which makes it easy to keep track of my plans, no matter where I am. I do all my high-level planning in there and it's like having a personal assistant in my pocket!
Brain dumping, the ultimate mind-decluttering technique. I've got my spiral-bound notebook at arms reach, ready to jot down all the thoughts and ideas that pop into my head during the day. It's helps get all that mental clutter out of the way so I can focus on what really matters. Plus, I love that spiral bound notebooks stay open for easy reference. After my brain dump, I organize all my thoughts and add them to my digital planner.
Knowing yourself is key, and for me, that means recognizing my strengths and weaknesses. It's all about understanding what's holding me back from reaching my goals, especially when it comes to my ADHD. It can make things a little complicated sometimes, but I've found that creating a plan with easy-to-follow, bite-size steps is the key to success.
Time limits, the ultimate game-changer! I have a tendency to hyper-focus on things. This can lead to spending hours on one task and not getting much else done. For example, I will be headed to vacuum the carpet and end up rearranging the entire living room in the process. But, I've discovered the power of setting time limits. Now, when I have vacuuming on my to-do list, I set a 15-minute time limit. During that time, I can't do anything else until that task is complete. It's been a huge help in keeping me on task and not getting sidetracked. I also use a desk timer from Amazon for work tasks like answering emails! I usually give myself a 30-minute time limit to get everything done and stay focused.
Removing daunting steps in my tasks. While this isn't always sustainable, I am currently finding things that give me time back into my day. For example, I have a house cleaner that comes once a week (SO worth the investment), and I use Home Chef to make healthy meals easier for me to accomplish. Once, I heard someone say they use paper plates because doing the dishes was too daunting to them and it was hindering them from properly feeding themselves. Do what helps you keep your mental health stable!
And that's the beauty of it all! By recognizing my strengths and weaknesses, setting time limits, using my digital planner, and removing daunting steps in tasks, I've been able to be more productive during the day. That means I can schedule time for the things I truly love and enjoy without feeling guilty.
Who will I be pouring my extra time into?
To start, my husband. We have very little help when it comes to sitters so we typically do date nights with Lucas! I know we need some time alone, so I am focusing on putting efforts into making dinner together and game nights at home.
The second person I will be pouring into? Lucas, of course! My goal is to volunteer for more of his school activities, plan playdates for him and his friends at our home (this sounds small, but it's something I haven't prioritized and is important to him), and planning more adventures to take him on.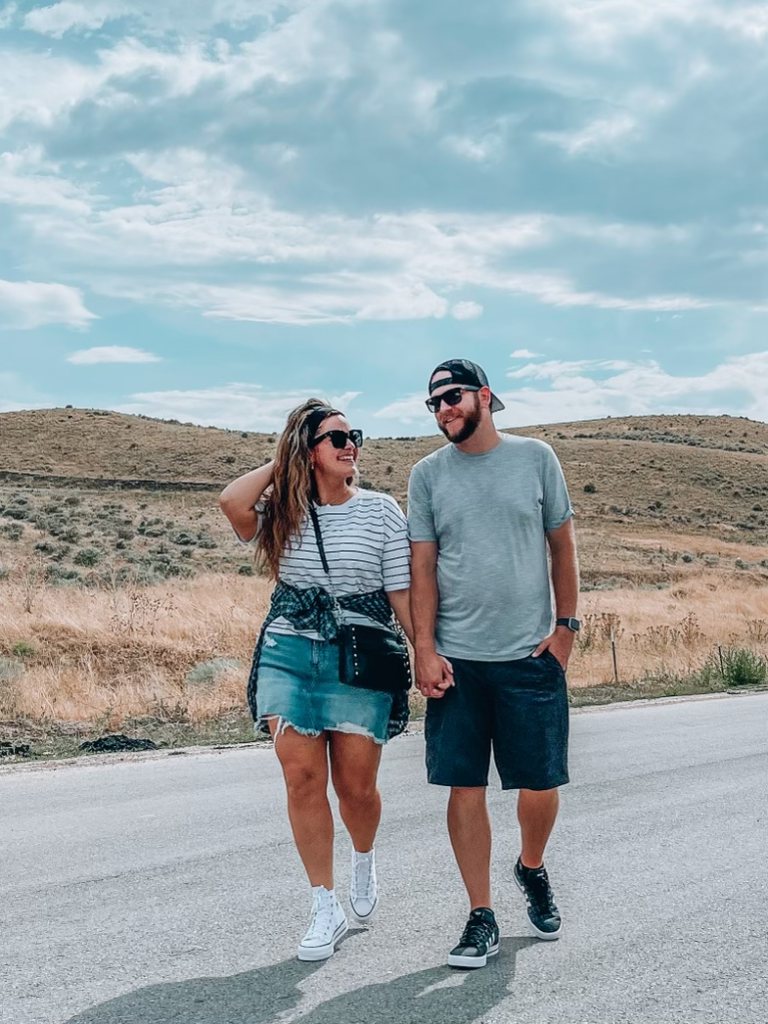 A Few Organization Tips for Those with ADHD
Organizing can be a challenge for those of us with ADHD, but with a little bit of trial and error, it's definitely possible. Here are a few tips that have worked for me:
Clear bins with no lids: Being able to see what I have is crucial for me because out of sight truly means out of mind. Lids also create an extra step that can be overwhelming for my neurodivergent brain. I've found that keeping things in clear bins helps me stay on top of my organization.
Start small: I've been working on organizing different areas of my life for a while now, and one thing I've learned is to start small. I began by organizing my desk area, and now I'm almost done with my bathroom and getting ready area. I'll share more about those in a later blog post.
Be consistent: Consistency is key when it comes to staying organized. I make sure to set aside time each day to keep my space organized, and I make a habit of putting things back where they belong as soon as I'm finished with them.
Be patient with yourself: Remember that progress takes time and that it's okay to have setbacks. Keep at it and don't be too hard on yourself if things don't go as planned. If you struggle with ADHD, remember that falling out of habits is just part of how your brain functions. Don't get discouraged, shake it off, and set aside time to focus on those healthy habits again.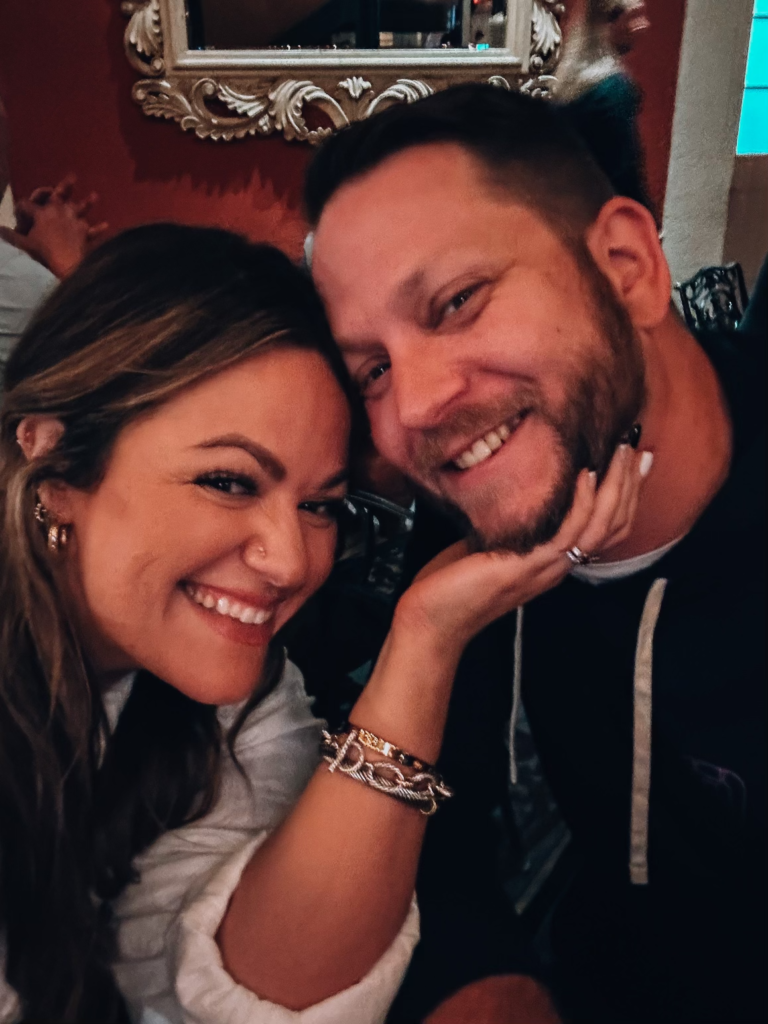 Intentional Within Myself
Focus:
Health is a top priority for me this year, especially when it comes to managing my ADHD. If you've been following me on Instagram, you know I've been working on making some lifestyle changes to take better care of myself. Last year, my ADHD symptoms were debilitating and I was struggling with constant anxiety. I knew something had to change. First, I considered going on medication, but I wanted to explore other options first. I made a decision to focus on taking better care of myself through a healthy diet, regular exercise, and mindfulness practices.
How I'm Accomplishing This:
I've been working on getting better sleep by setting a consistent bedtime and creating a relaxing bedtime routine. I also make sure to unplug from screens at least an hour before bed to help me wind down.
Eating nutritious, well-balanced meals is also a priority for me. I'm not dieting, but I am focusing on actually eating throughout the day. I make sure to have healthy snacks on hand, like smoothies and protein shakes, so I can easily feed my brain and body throughout the day.
Staying consistent with taking my vitamins by leaving them at my desk and making them a part of my daily routine.
Cutting down on caffeine and drinking more water. I quit Diet Coke and it's been a game-changer for me. I limit myself to 2 cups of coffee a day and drink water the rest of the day. If you're trying to quit soda, I highly recommend Poppi or Olipop as a healthy alternative.
Finally, I've been working on incorporating more movement into my day. I recently got an Apple Watch and it's been helpful in motivating me to "close my rings" and get my movement in. When my watch tells me to stand up, I stand up. It's a simple reminder but it's working. I'm also considering getting a work desk treadmill that slides under my desk (you know, the ones all over TikTok), so I can walk while I work. Hot girl walk try-ons coming to you soon, haha! It's all about taking small steps and finding what works best for me.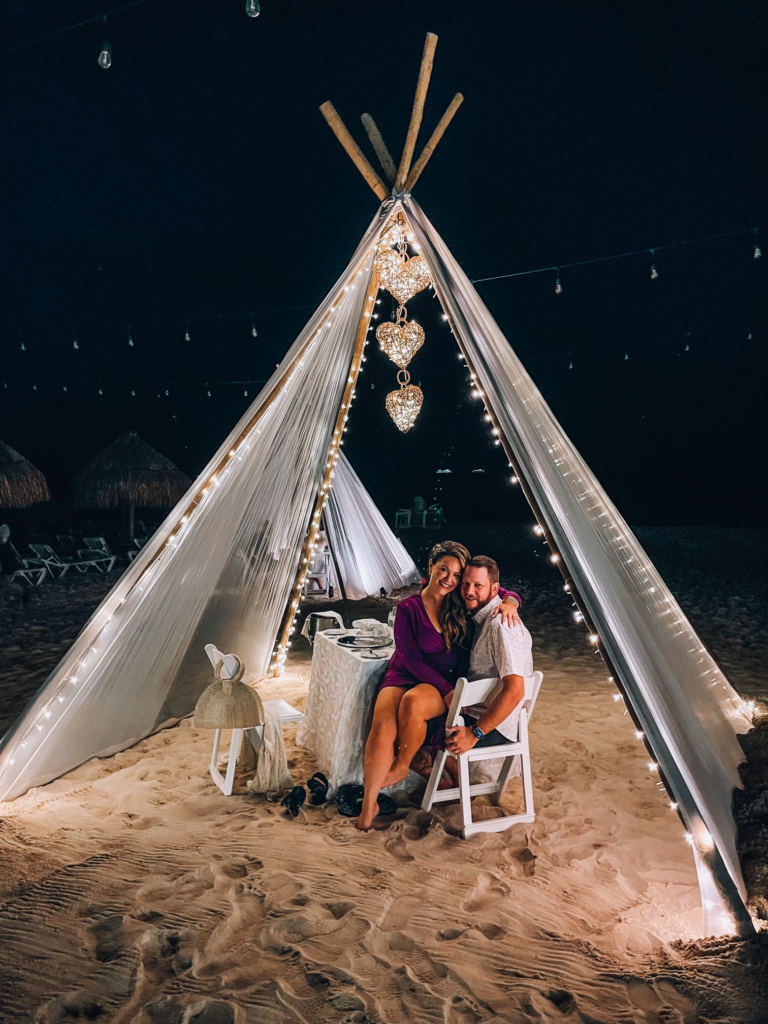 Intentional With My Work
Focus:
Centering my work around intentional creative energy that connects me with my community!
How I'm Accomplishing This:
This year, I'm setting goals that are all about following my passions and intentions. While it may seem strange to hear I set goals as an influencer, I want to clarify that my goals are a lot less about money or gaining followers. I want to focus on what truly lights me up. And let me tell you, nothing lights me up more than hanging out with you all!
Starting "Taryn Try's it Tuesdays" where I go live and just have a blast trying new things, chatting, and sharing my passions with you all. It's only been two weeks and I'm already having the time of my life! It just reminds me why I love this "job" so much, it's all about the community and helping each other out.
Giving back to all of you that support me! I'm not sure if you saw the 12 Days of Giveaways that I did in December on Instagram, but I truly found so much joy and excitement in sharing the things I love with my community. I always donate all of the clothing I don't keep to local women's shelters which has filled my heart in so many ways, but I am hoping to find more ways to give back directly to my community this year as well, so be on the lookout!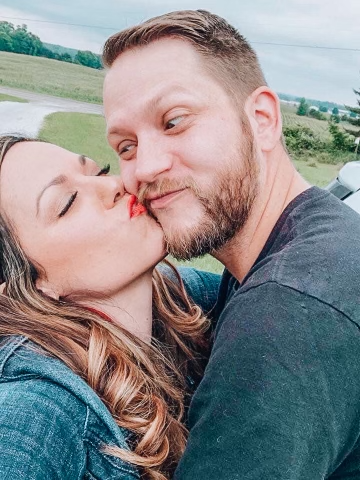 So, there you have it. This year I am focusing on being intentional with my family, personal growth, work, and my community. I've started the year by focusing on time management, planning and organizing, prioritizing my health, and finding new ways to give back. Don't forget to join me on my Instagram lives every Tuesday. It is one of my favorite ways to connect with you all and it's been a blast! Remember, it's important to focus on what truly matters to you and make it a priority in your life.
So, if you join me in making your word of the year intentional, I hope it gives you time back to do the things you love – whatever that may be. If you set a word of the year, let me know what it is below!