I'm just going to be honest, I have a problem and cannot pass up the opportunity to try out a new beauty product. In this post, I wanted to share some of the empties that I love and am definitely ordering again, as well as a few beauty products that didn't quite make the cut.
Products I'm Reordering:
1. Sol De Janeiro – Rio Deo Deodorant – I absolutely love this deodorant! It smells like the viral and cult-favorite Sol De Janeiro Bum Bum Cream but for your pits! Plus, it's free of baking soda found in other deodorants, aluminum-free, and helps fight ingrown hairs. It's more than a deodorant, and a refill is already on its way!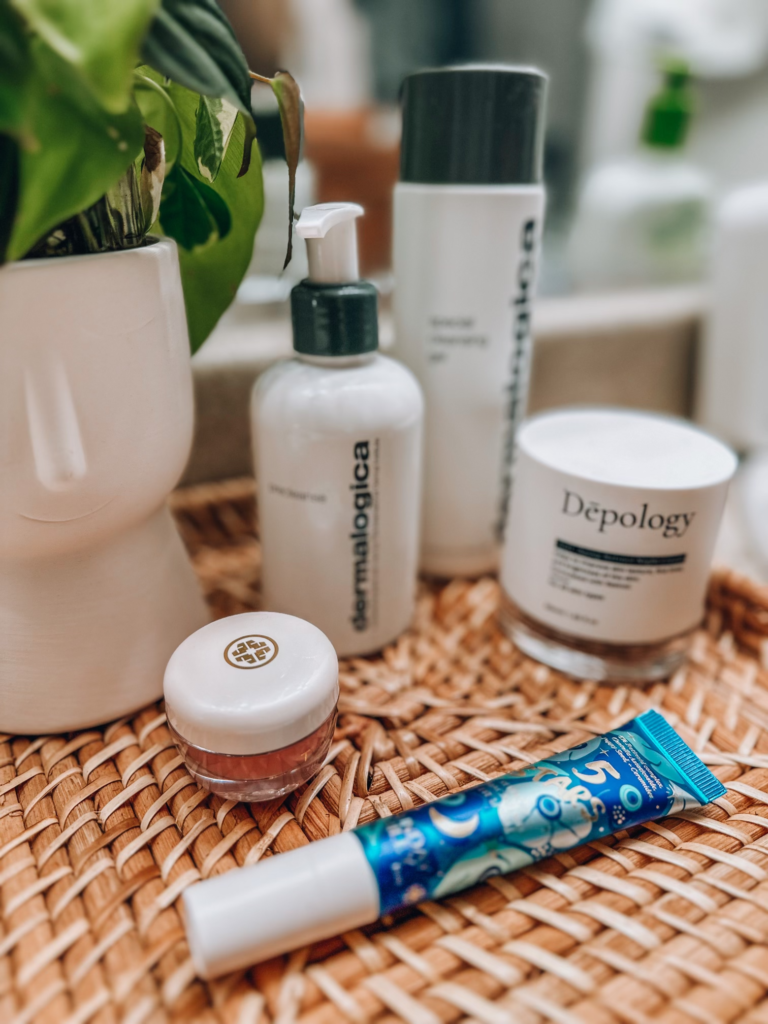 2. Tatcha – The Kissu Lip Mask – I've been using this lip mask for over a year now, and I finally hit the bottom of the jar. I immediately ordered a replacement because I can't live without it! It's the perfect lip treatment for soft, smooth lips. To keep my mom from stealing mine, I even sent her some for Mother's Day. Trust me on this, toss the Laneige Lip Mask and grab this one instead.
3. Dermalogica – Special Cleansing Gel – Both AJ and I use this cleanser and we love it! We've already reordered travel sizes and the full size. It's gentle yet effective, and it leaves our skin feeling clean and not stripped of moisture (thank goodness!)
4. Act+Acre – Cold Processed Scalp Renew – I've already repurchased this scalp treatment because it's a game-changer! As you know, I struggle with psoriasis on my scalp. I've been trying a million different products, and this is the first product I noticed a difference with. It's made with all-natural ingredients and it leaves my scalp feeling healthy and refreshed.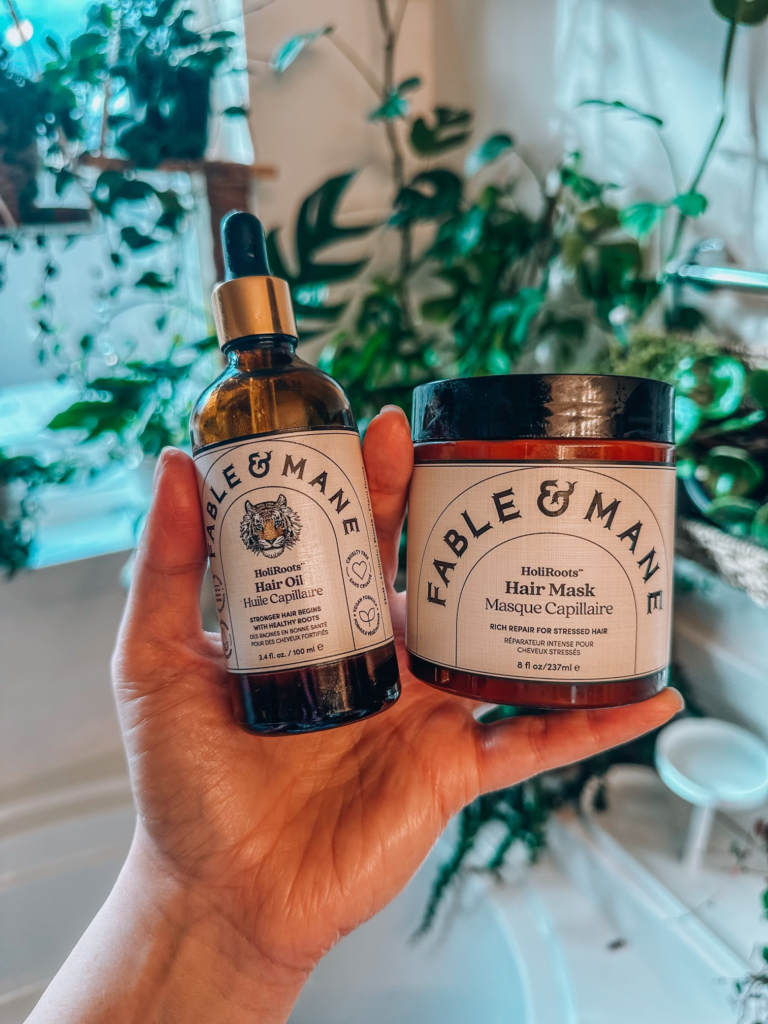 5. Fable & Mane – HoliRoots™ Pre-wash Hair Treatment Oil– I've also been testing out a bunch of different hair oils. This is the one I've reached for most (obvi since it's empty). I'm not willing to live without it now! It nourishes and hydrates my scalp while also helping my hair to feel healthier and repaired. Plus, it's also made with all-natural ingredients! I'm definitely ordering this again.

6. Tatcha – Indigo Overnight Repair – Hear me out! I know this is a pricey product, but this overnight treatment has been a staple in my skincare routine for a while now. It's incredibly hydrating, and I wake up in the morning glowing and feeling like my skin drank a gallon of water. This moisturizer is 100% worth the splurge.
7. L'Occitane – Cleansing & Softening Shower Oil With Almond Oil – This shower oil is heaven on Earth! Normal body cleansers make my skin itchy. Since this is an oil, it doesn't dry me out and I have never left the shower with my skin feeling as hydrated as it does now. I don't even have to wait on a replacement because you better believe I had a backup ready to go under the sink.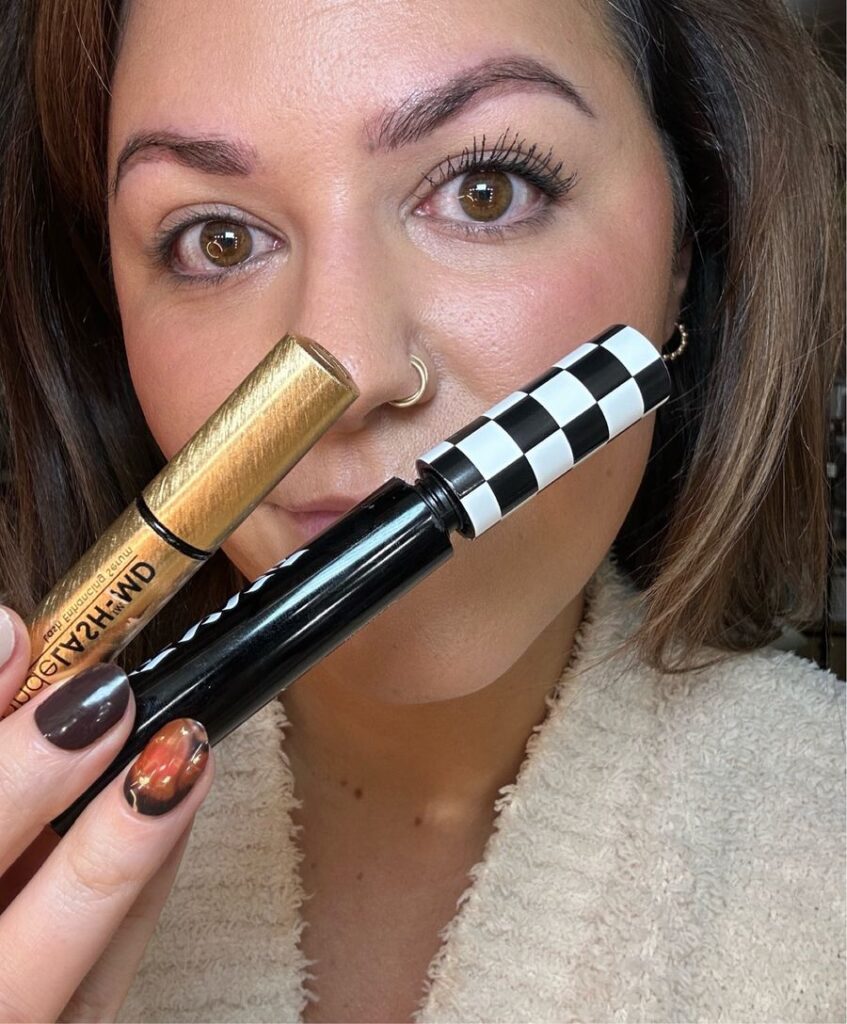 8. GXVE – Can't Stop Staring Clean Lengthening & Lifting Mascara – This mascara is my ride-or-die! It's great for length and separation, and it doesn't smudge or flake. However, I also tried the Rare Beauty Mascara and I loved it! It's more volumizing than the GXVE mascara. It also doesn't give me raccoon eyes after a couple of hours. Finding mascara that doesn't smudge or flake is a big deal for me. So, know that I mean it when I say these two are worth the hype.
9. Josie Maran – Whipped Argan Oil Body Butter – This body butter is hands down the most moisturizing and yummy body butter I've ever tried. It's perfect for keeping your skin feeling soft and hydrated without feeling greasy or heavy. I could bathe in the scent (Vanilla Apricot), and when I hit the bottom of the tub, I panicked and immediately ordered more than I would like to admit.
10. GrandeLash – Lash Enhancing Serum – This lash serum changed my lashes for the better. I've already emptied out one tube and opened up a new one. It really works wonders in making my lashes fuller and longer. This lash serum has become a must-have in my beauty routine. Plus, you can use code TARYNTRULY and save on your purchase!

Products I'm Not Reordering:

And there you have it! Those are my thoughts on some of my favorite beauty products that I'll be reordering and some that I won't be. Let me know if you have tried any of the products and agree or disagree – I'd love to hear your thoughts. Also, if you have any recommendations for products I should try, let me know in the comments!